Crowborough Accident Repair Services Ltd
Unit 10, Browning Road,
Station Road Industrial Estate,
Heathfield, East Sussex, TN21 8DB
01435 860649
info@crowboroughaccident.co.uk
OPEN MON to FRI 08.00 – 17.30

We're here to help
Crowborough Accident repair Services have a team of experienced estimators, who play an important role in providing accurate and detailed estimates and also advice on the availability of parts. This efficiency enables speedy approval of repair by the insurance company.
ClaimWatch® – keeping you informed
In addition, to keep the driver informed of the status of the repair we use ClaimWatch® which regularly texts and emails the current repair status and provides each customer with an online tracking page. If you would like your own login please ask our customer service advisor.
Other Services
We undertake wheel alignment, alloy wheel repair, air-con re-gassing/repairs as well as repair/damage due to an accident. We offer a no obligation inspection of private or corporate users of lease vehicles. Recharges can be costly and distressingly expensive. We apply the Fair Wear and Tear industry standard used by lease companies when inspecting a vehicle. You have nothing to lose by asking us to check inspect your vehicle(s) before return – we could save you £100's. Call to arrange an appointment.
We are able to repair both cars and vans and provide a vehicle collection and delivery service. We are primarily an accident repair centre using the latest vehicle repair technology and equipment.  We are proud to have achieved the British Standard kite mark (PAS125).
We also offer a full range of garage services.  Why pay main dealer prices when you can save money?  Even if your car is under manufacturer's warranty we can still service your car without your warranty being affected.  We offer fixed price servicing, so why not ask for a quote?
We offer
All bodywork repairs (insurance approved, British Standard approved)
Vehicle servicing and mechanical repairs
Air conditioning servicing and system decontamination
Four wheel alignment (tracking and suspension checking)
Non fault accident management (referred to our Partner Company) 
Tyres, Exhausts, Clutch Replacement
Tow bar sales and fitting service
Engine management system diagnostics
Air Conditioning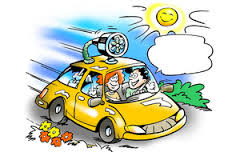 Air con regas and service from £85.00 + VAT