Crowborough Accident Repair Services Ltd
Unit 10, Browning Road,
Station Road Industrial Estate,
Heathfield, East Sussex, TN21 8DB
01435 860649
info@crowboroughaccident.co.uk
OPEN MON to FRI 08.00 – 17.30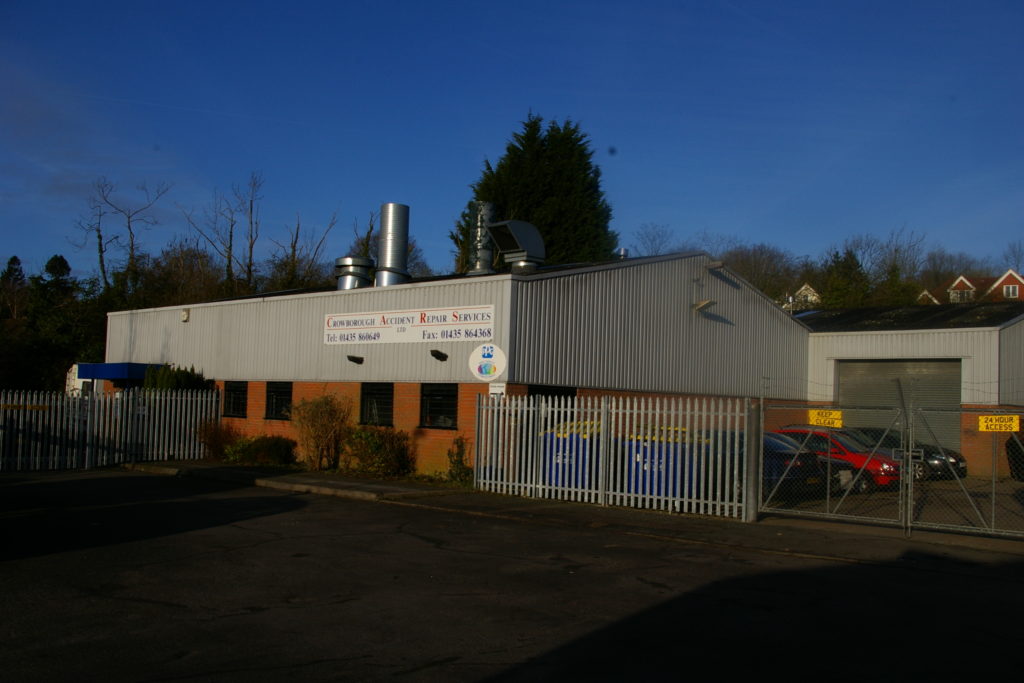 Welcome to Crowborough Accident Repair Services, thanks for visiting our website.
We are an independent garage located in Heathfield, East Sussex, specialising in accident repairs and garage services.
Please take a look round to find out more about us and the services we offer. If the information you require is not on the website, please contact us or visit us in Heathfield.
Paul & Daren, Company Directors
IF YOU HAVE BEEN THE VICTIM OF AN ACCIDENT THAT WAS NOT YOUR FAULT, PLEASE CALL US FIRST AS WE CAN HANDLE THE CLAIM FOR YOU WITHOUT INVOLVING YOUR INSURANCE COMPANY
SOME TELEPHONE CALLS MAY BE RECORDED FOR TRAINING AND MONITORING PURPOSES
Recovery
During office hours our recovery service will ensure that you and your vehicle are safely and promptly brought to our premises.
Services
If it's a non-fault accident you may also be entitled to a replacement 'like for like' vehicle, at no extra cost and paid by insurer.
Repairs
Our bodyshop is fully equipped to meet manufacturers' standards and quality controls for your ease of mind.
Estimating
We have a team of experienced estimators who play an important role in providing accurate and detailed estimates – enabling speedy approvals.
Waste paint and materials and the environment
We take environmental issues seriously and ensure that excess paint and materials are disposed of responsibly, complying with the latest legislation. Equally, we care for the health of our staff by keeping the atmosphere clear of dust with suitable extraction units around the workshop.